Whilst World Lash University aims to reach our lash industry on a global scale, we are supporting a locally based Charity as they often need to work hard to secure essential funds to provide their much needed services.
We will be supporting Stepping Stones Luton. They are a vulnerable women's charity supporting women and children who are experiencing Domestic Abuse and the issues surrounding it, such as Drug and Alcohol misuse, mental health issues and women going through the criminal justice system. They support around 500 women a year providing them with programmes to empower and strengthen them to make better life choices and help heal the trauma of Abuse.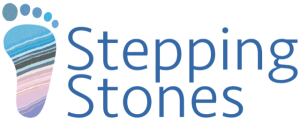 We will be hosting a charity raffle during our next event. Every penny raised will go directly to Stepping Stones.
We would like to work with willing contributors to do a little something to help them and we would be deeply honoured if you would be willing to donate a raffle prize. In return, we will promote your very generous offer in these 4 ways.
1.    World Lash University will feature a special thank you using your logo in their delegate's keepsake event guide.
2.    During the raffle, we will acknowledge and profusely thank contributors as we call the draw for their prize.
3.    World Lash University will also raise awareness of all kind and generous acts through their social media channels and website.
Here are a few reasons why World Lash University are supporting Stepping Stones:
2 Women a week are killed by their partner or ex-partner
28% of women over the age of 16 have experienced Domestic Abuse
1 in 5 children have experienced Domestic Abuse
60% of women in prison have experienced Domestic Abuse
If you would like to get involved, we would be truly honoured to work with you. Contact us at info@worldlashuniversity.com
We sincerely look forward to hearing from you.
Be a #GivingHero and make a donation to Stepping Stones (Luton) here